Some big additions this update, if few in number. Offline messaging, the ability to send messages to users directly within the site, is the start of a wider work to allow socialising between users. Recent rooms allow you to better revisit rooms.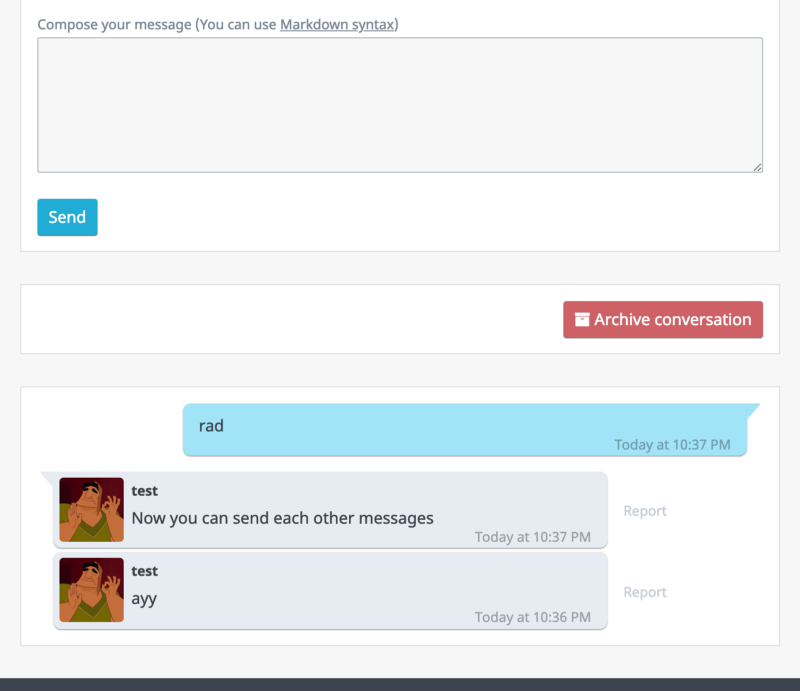 Offline messaging
Part of this years plan to add a wider means of communication to the site is to allow direct messaging between users, outside of chatrooms. Ultimately this will facilitate groups and following users, and more to come.
Offline messaging is the first step in this, which allows users to message each other within the site and outside rooms. It can be useful for users to communicate with moderators, room owners or friends. It also adds an additional means to deliver site updates, or updates to your account.
Additionally, since this does not require a user to divulge personal information or their social media accounts, it allows a more secure method to communicate with others.
Recent room list
Since you may visit several rooms on the site, and since those rooms may not be displayed on the directory there needed to be an additional means to keep track. Thus, your recently visited rooms will now appear on the home page. Up to six registered rooms will appear here, depending on the time you visited them.
Later on, an ability to save favourite rooms will be added as well.
Other fixes and improvements
Increased the site ban and broadcast ban duration to 48 hours
Updates to the administration tools to improve efficiency
Modern browsers can now use up-to-date code, which should also reduce the file size slightly