Along with three primary feature additions, there are a number of small fixes that have been added. A lot of them affect the administration and running of the site more than what the typical user can see, though I've added a few much needed improvements too.
Room passwords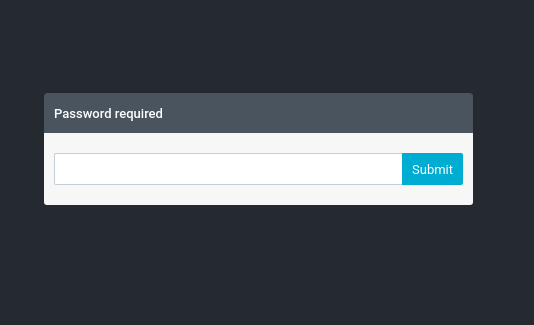 A much requested feature is the ability to password protect rooms. This is pretty much exactly what it sounds like, set a password for the room, users must enter the password when they enter. This can be set in your room settings, and can be unset by simply removing the value of the input and saving.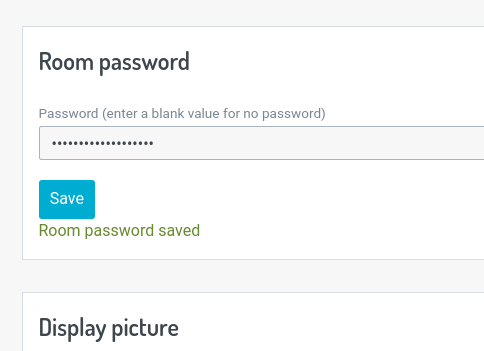 Site and broadcast bans
Until now, the only site-wide moderation ability was that an admin (currently me) can act as a room moderator and ban a user from a room. This was somewhat ineffective since they could simply be unbanned as per design.
Now, offending users can be banned site-wide, meaning they will not be able to join any room until the ban expires. Currently this is fixed to a 24 hour period, but plans are to be able to configure this to allow an arbitrary value.
Broadcast bans follow a similar pattern, but instead of preventing joining rooms users will be prevented from broadcasting until the ban expires.
Ultimately this is a last resort moderation mechanism, though one that is definitely required.
Trophies
A new cosmetic addition to your profile page are trophies that can be earned in various ways.
There are several kinds of trophy. Those earned by doing particular actions, such as verifying your email or supporting the site (to be implemented later).
They can also be earned by visiting and using the site on particular occasions. For example, using the site on xmas will earn you a trophy for that particular occasion on that particular year. They can also be earned by being a member for a certain number of years. Been a member for a year, you get your One Year trophy as a congratulations for lurking around for a while.
Additionally, you can receive trophies for other somewhat more arbitrary reasons, such as reporting bugs or being an all round cool person.
These are going to be expanded upon, and over time you can see your trophy cabinet grow. But for now, you can see some of the existing trophies on the trophy help page.
Other fixes/improvements
Prevent users interacting with a room without existing in the user list.
Times on profiles and settings pages now show times in the user's local timezone.
Current room display picture is now visible in the room header
The current profile picture and room display picture will appear in the image upload form.
switching from the PM tab to the chat tab will no longer scroll to the top of the feed.
---
As always, go to https://jumpin.chat and make a chat room, invite people and have fun and stuff.
The only way I can make this thing better is having you break it! Or even better getting even more people using it who then also break it!
If you want to get more frequent updates and site news, be sure to follow the Twitter or Facebook feeds.