Improved YouTube player
One of the most requested improvements is that YouTube videos should resume when a user enters the room. Understandably so, as refreshing during a longer video can kill the mood somewhat. As a result I've set it so that once started, will resume at approximately the same position as everyone else's. It's not perfect, since the player is simply an embedded iframe local to everyone's browser, though it resolves the issue enough for me to be satisfied.
Another update is the ability to pause and resume a playing video. This can be performed by room moderators only as of this update to limit the possibility of trolling. Additionally, I have added a video progress indicator and refactored the player controls somewhat, so that it could potentially be used for other sources.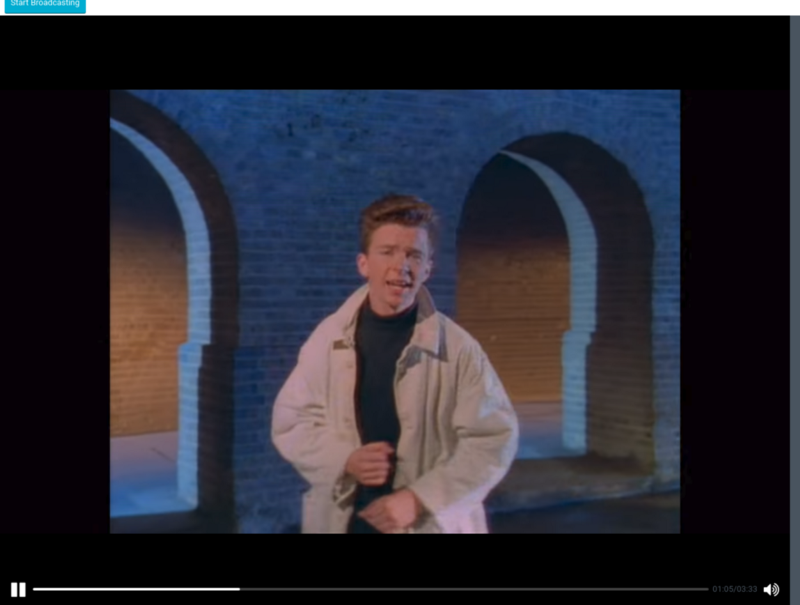 Complying with the GDPR
Since the implementation of the General Data Protection Regulation (GDPR) is looming, being enforced starting on the 25th of May this year, I've added some additional controls to user accounts. Notably, the ability to permanently remove your account has been added. This will remove your user account and associated room from the database. It is an irreversible action, so beware, I can not retrieve your account once removed.
Additionally, you will no longer be automatically enrolled into email communications once you have registered (and verified your email). Instead, you will have to manually submit your desire to receive non-essential emails in the registration form, or in your user settings. An unsubscribe link has also been added to email communications, not including password reset or verification emails, allowing you to opt-out of emails at any time.
I have also updated the privacy policy to explain how we collect and use your personal information, so please do review this at your leisure.
Other fixes and improvements
Further improvements made include:
Status page updated to check the status of more servers, and to do so more reliably.
Registering an account when a temporary room with the same name exists would not allow uploading display pictures or assigning moderators until the temporary room was removed.
The logout link was improperly cached, preventing you from being able to log out sometimes.
Media servers have been updated to a more recent version.
---
As always, go to https://jumpin.chat and make a chat room, invite people and have fun and stuff.
The only way I can make this thing better is having you break it! Or even better getting even more people using it who then also break it!