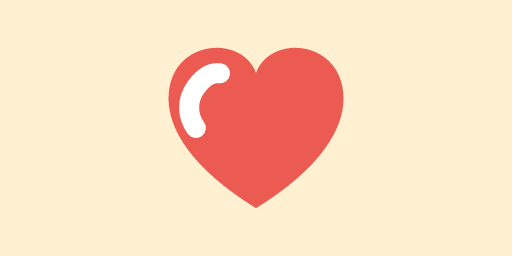 A fairly significant update this time around adding, among other things, a new site supporter system. This, unlike the previous Ko-fi donation page, allows your support to be attributed to your account. Becoming a site supporter, either by a single donation or becoming a subscriber, opens up the ability for additional user or room perks in the future.
While supporter bonuses are currently limited to some visual indications that you're super rad and are contributing to the continued operation of the site, more additions are being planned for the future. These will naturally be applied to any existing site supporter, so keep an eye out for those!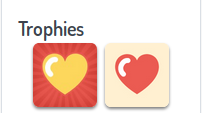 Powered by Stripe
Supporting the site is now possibly by selecting either a single payment or recurring subscription from the new support page. This will then take you to the payment page, where you can enter your card details. This should be it, if successful, you will now and forever be a site supporter!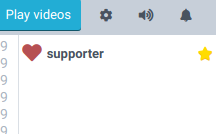 Stripe is the system powering the checkout, which allows secure collection of card details and an efficient payment mechanism. If you're wondering what Stripe is, it's the same payment gateway used by KickStarter, as well as 1000's of other eCommerce sites, small businesses and service providers alike. So it's trustworthy, and to boot will not allow me to record any payment information, meaning breaches will not cause your card details to be leaked.
More features to come
Among the planned features coming for site supporters, there are:
Higher quality broadcasts
custom user icon (including animated gifs)
Ability for room owners to upload their own custom emoji for their room
Possibility to reserve nicknames
Additional features and improvements
Aside from the new supporter system, there have been a number of new additions and improvements these past weeks. These include media playlists, scroll pausing and allowing password resets via username.
Playlists
A much requested feature was the ability to add videos to a playlist. Now, the YouTube player has been extended to allow videos to be queued up and played in succession.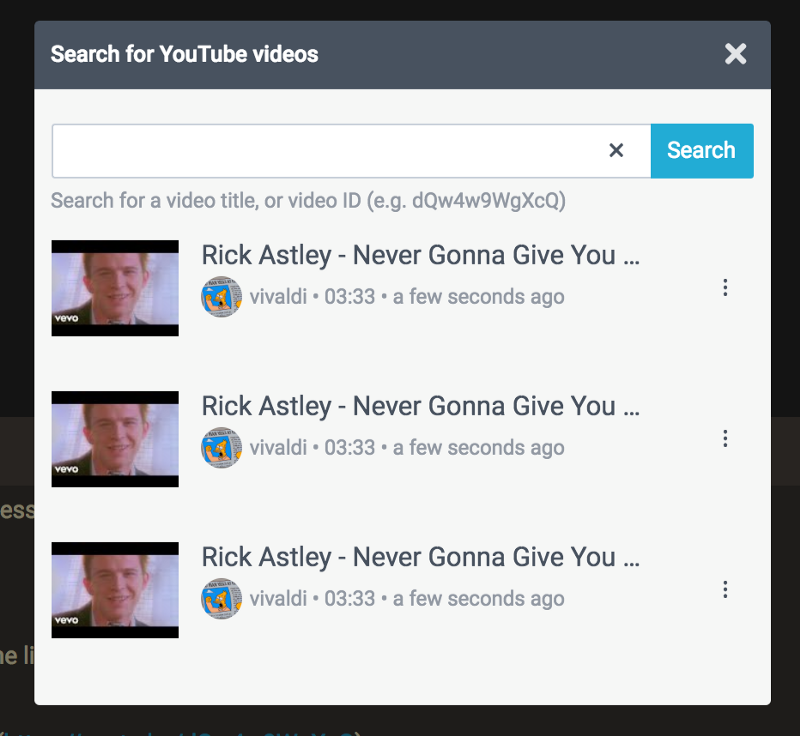 Playlists are currently quite simple in function, adding a video moves it to the end of the queue. You can remove videos, but not move or re-order them. This is of cause a planned improvement. Additionally, there are plans to include more sources for videos aside from just YouTube, and the playlist will allow all of these in one list. So whether you add YouTube, Digital Motion, Vimeo or Twitch videos, they'll work exactly the same (hopefully).
Pause chat feed scrolling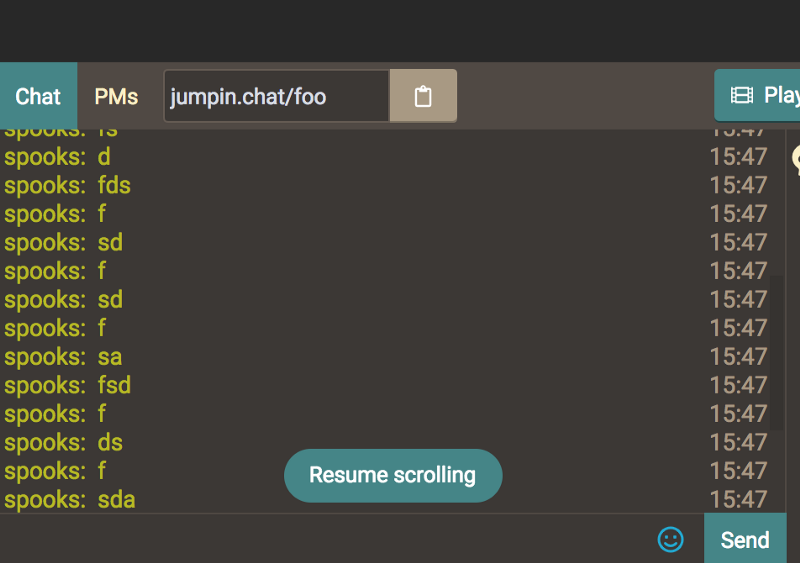 If you've ever wanted to scroll up to see something you've missed, only to be launched back to a new message, fret no more. Now, scrolling the chat feed will pause the auto-scroll until you restore it. Either by using the handy pop-in button, or just by scrolling to the bottom yourself.
Password reset via username
Previously, password resets were requested via an email, though emails are not a unique user attribute. This could have caused issues where a user shared an email, for whatever reason, with a fellow user. Or they simply had more than one account.
Instead, you can now use your username and an email will be sent to the associated email address, assuming it's verified of cause.
Admin additions
More controls have been added for administrators (me), to improve my ability to moderate users and rooms. These include an ability to close guest rooms temporarily if they are causing T&C breaches. I have also included rate limiting on reports, limited to 3 per 30 minutes. This is to prevent report-spamming and keep me a little bit saner. So please, only send a report when it really needs to be sent.
---
If you want to get more frequent updates and site news, be sure to follow the Twitter or Facebook feeds.