That's right, YouTube integration is now live. Surprise!
This is something I've been working on the majority of this past week, and this weekend hence the late update. It was a tricky bit of work but now registered users have the ability to play YouTube videos in the room for everyone's pleasure.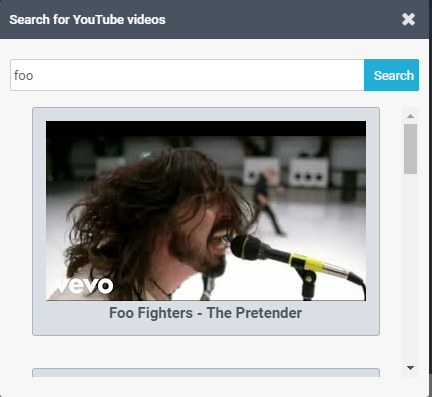 YouTube videos will play in the cam container, along side user cam streams, and will squish them to one side of the container. This makes the video more clearly visible and, hopefully, enjoyable. It is also a forerunner to upcoming features such as maximising specific cams, which will follow similar behaviour, except for cams.
Now, I need this to be tested (surprise!). Meanwhile I'll mostly likely be adding some extra features surrounding the YT addition, such as adding room preferences for individual users. These will, for starters, add an option to not play videos because music taste wars are never pretty, but also bandwidth for people who don't have so much of it. This will also eventually add some UI controls for things like chat colours and stuff.
---
As always, testing still needs to be done so create a chat room and invite some folks and talk and stuff.